FINCA EL DIAMANTE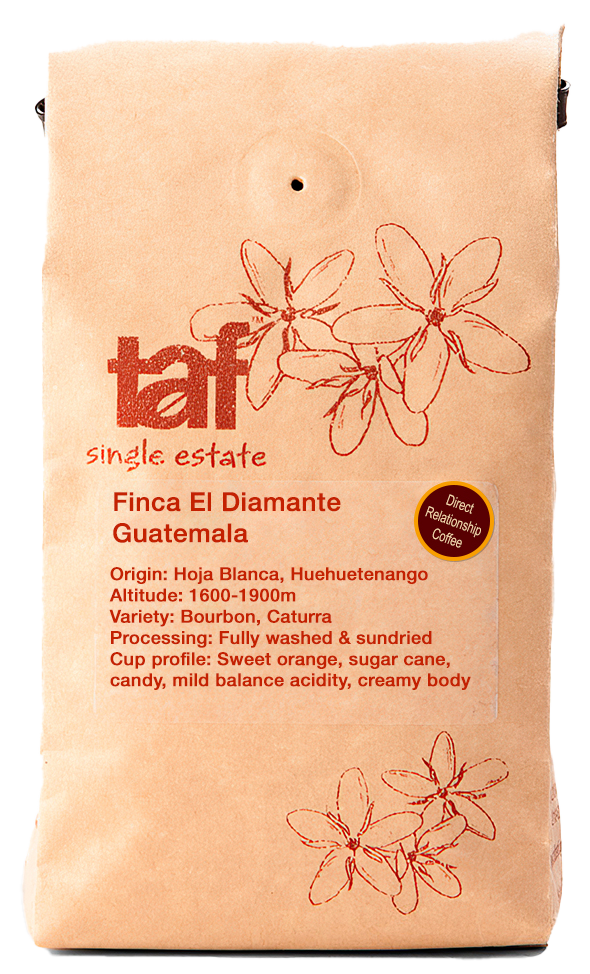 More about this coffee
Paty's home and farm are located near the region of Agua Dolce which is right on the border of the state of Chiapas, Mexico. As soon as Paty completed her studies at the university, she decided to go back to her family's farm. The objective was for Paty to run the farm and live with her mother. The varieties that they primarily grow are Caturra and Bourbon and the harvest takes place from December till March. Yiannis Taloumis had the pleasure to meet Paty in January 2012 and to taste her coffee. he really appreciated it and now the coffee from Finca EL Diamante is part of the direct relationship coffees program.
PROCESSING
Fully washed & sun dried
ESPRESSO RECIPE
In: 18.5g, Out: 39g, Time: 24 sec
Coffee lovers unite.
Stay in touch and you'll receive coffee updates, brewing tips and exclusive promotions.
By submitting your details you agree to sign up to receive Cascara Coffee emails. We won't share your details with anyone and you can unsubscribe at any time.