Hacienda La Minita El Conquistador
COSTA RICA
ABOUT THIS COFFEE
La Minita means "the small mine." Traditionally, local legend has it that pre-Colombian Indians came to look for gold on the land that is now the farm. La Minita is located about 11/2 hours drive south of San Jose, in the coffee-producing area called "Los Santos."
NOTES OF
Sweet, dark chocolate flavor
Minimum Purchase Quantity is 2
HACIENDA LA MINITA EL CONQUISTADOR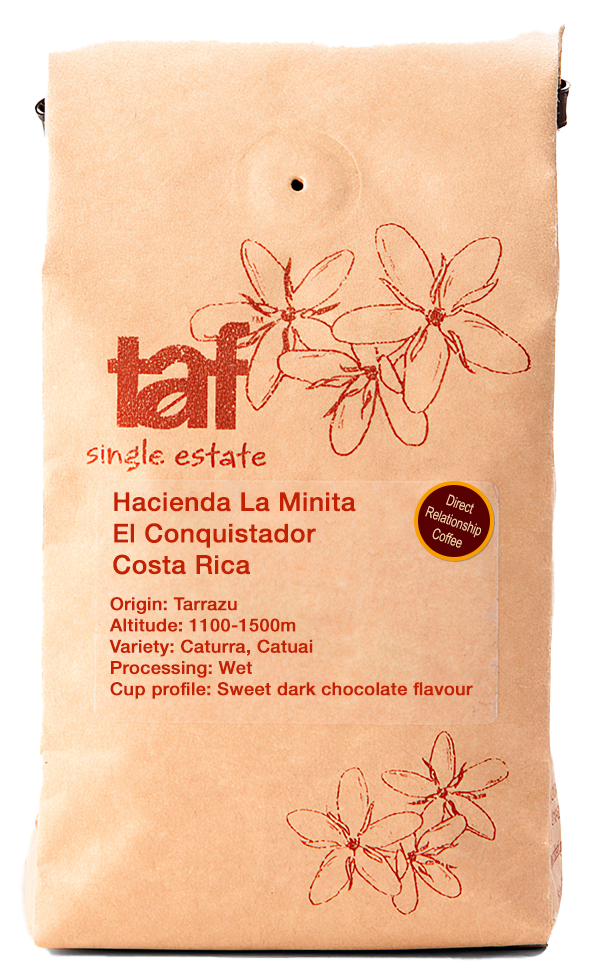 More about this coffee
The coffee from the farm is considered a Tarrazu coffee but more balanced and flavoured than other Tarrazu coffees. The plantation consists of a total of 1,200 acres of land of which 800 acres are currently in production. Of the remaining 400 acres, there are 200 acres of natural forest located on the south side of the farm that will never be used for coffee production.
ESPRESSO RECIPE
In: 18g, Out: 36g, Time: 25 sec
Coffee lovers unite.
Stay in touch and you'll receive coffee updates, brewing tips and exclusive promotions.
By submitting your details you agree to sign up to receive Cascara Coffee emails. We won't share your details with anyone and you can unsubscribe at any time.