La Lia Micromill
COSTA RICA
ABOUT THIS COFFEE
La Lia Micromill is a speciality coffee grown in the San Lorenzo de Tarrazu region of Costa Rica in South America. It is grown at altitudes of 1400-2000m and is of the Cattura, Bourbon variety. This beautiful coffee is processed using white honey.
NOTES OF
Milk chocolate, green apple, mandarin-orange, round body, delicate acidity
Minimum Purchase Quantity is 2
LA LIA MICROMILL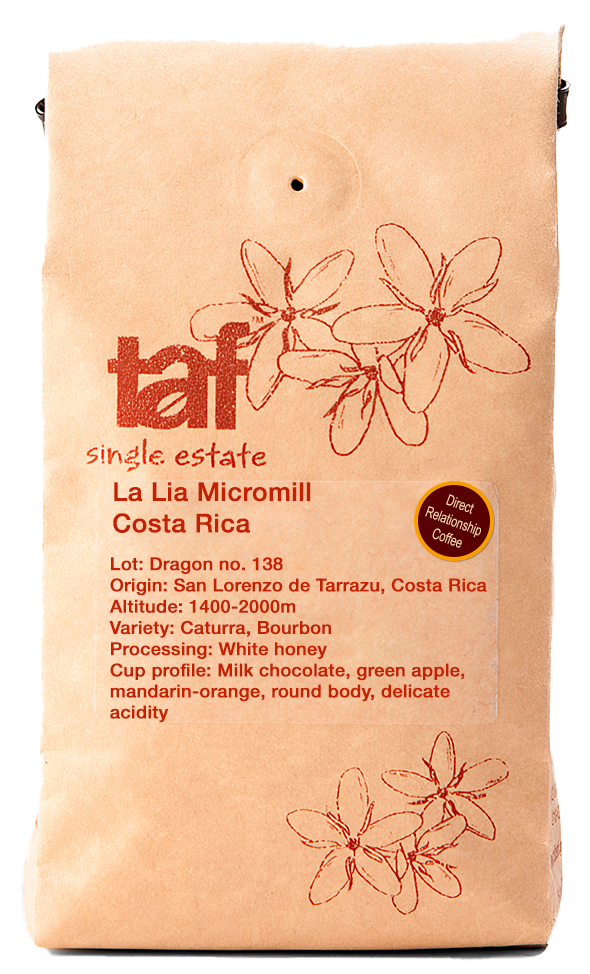 More about this coffee
The white honey processing for this coffee brings out a smooth and balanced flavour. Syrupy and perfect for both filter and espresso coffee.
SUGGESTED FOR
Espresso & Filter
ESPRESSO RECIPE
In: 19g, Out: 36g, Time: 25 sec
FILTER RECIPE
15g + 250ml Water (90-95°), Pouring time: 1min - 1min 30secs, Extraction time: 2mins - 2mins 30secs
Coffee lovers unite.
Stay in touch and you'll receive coffee updates, brewing tips and exclusive promotions.
By submitting your details you agree to sign up to receive Cascara Coffee emails. We won't share your details with anyone and you can unsubscribe at any time.