Organic Arabica Brazil-250g
BRAZIL
ABOUT THIS COFFEE
Organic Arabica Brazil is a speciality coffee grown in the Morgiana region of Brazil in South America. It is grown at altitudes of 1000m and is of the Red Catuai variety. This beautiful coffee uses natural processing to give it flavour and depth.
NOTES OF
Caramel, brown sugar, hazelnut, soft & delicate acidity, creamy body
Minimum Purchase Quantity is 2
ORGANIC ARABICA BRAZIL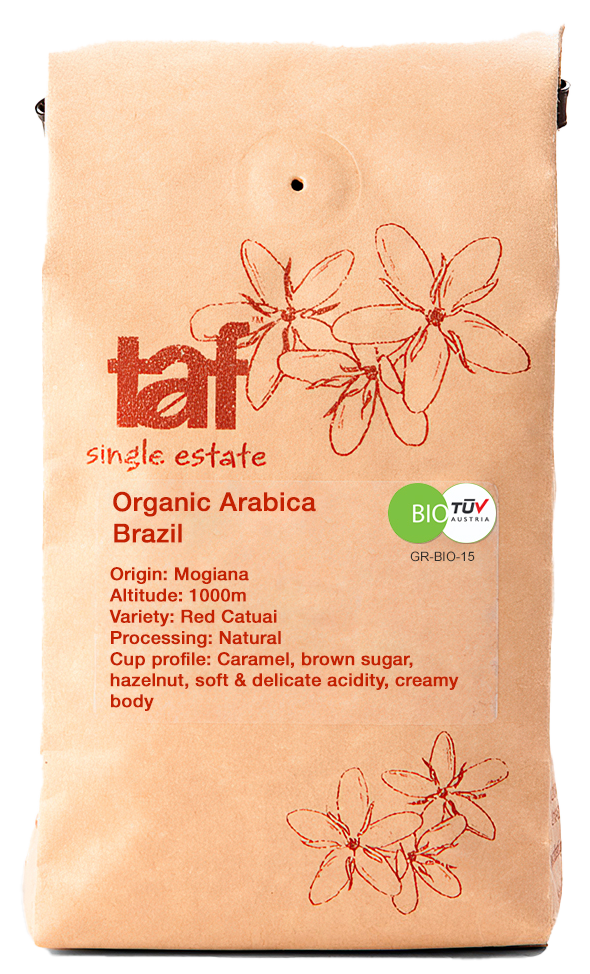 More about this coffee
Not a lot of acidity and a whole ton of chocolatey sweetness: it's a classic example of a coffee from Brazil, and it's a really tasty drink.
Coffee lovers unite.
Stay in touch and you'll receive coffee updates, brewing tips and exclusive promotions.
By submitting your details you agree to sign up to receive Cascara Coffee emails. We won't share your details with anyone and you can unsubscribe at any time.