TALOUMIS FAMILY LIMITED RESERVE - FILTER KIT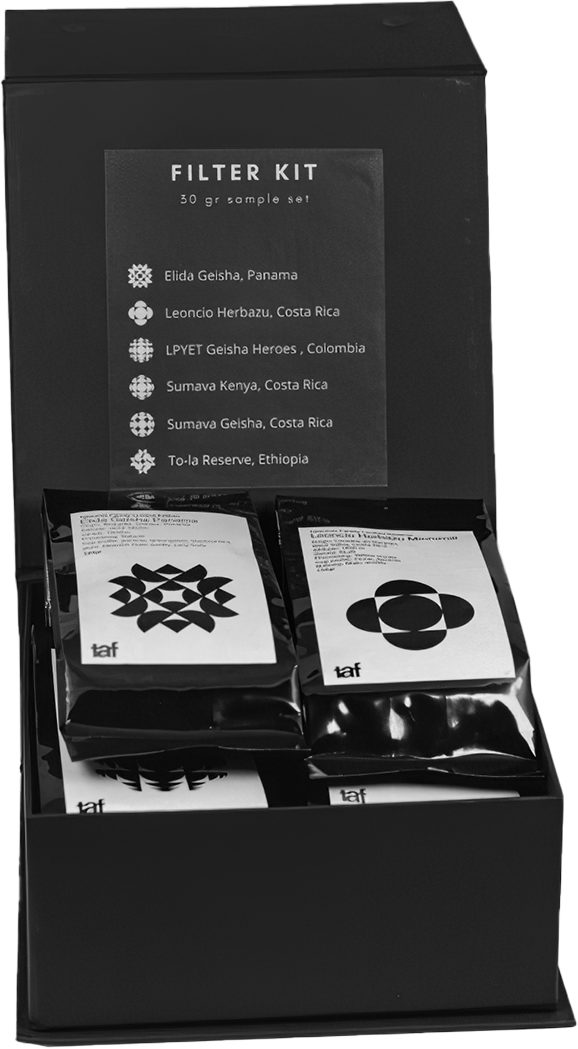 More about this coffee
All coffees of this series offer a higher experience to the senses that you can now enjoy at the fullest with the new Taste'em all kit! Available in Espresso or Filter version, it includes a sample of all the coffees of the series that are waiting for you to explore!
SUGGESTED FOR
Espresso & Filter
Coffee lovers unite.
Stay in touch and you'll receive coffee updates, brewing tips and exclusive promotions.
By submitting your details you agree to sign up to receive Cascara Coffee emails. We won't share your details with anyone and you can unsubscribe at any time.