Taf Espresso Competition -250g
ETHIOPIA, BRAZIL & COSTA RICA
ABOUT THIS COFFEE
We collect a small amount of coffee from special micro-lots to create unique blends with intense aromas and taste supremacy. Great barista professionals choose to use these blends not only for their daily routine in the coffee shops but also in barista championships.
NOTES OF
Good body, aroma with notes of pine, baker's chocolate and cinnamon.
Minimum Purchase Quantity is 2
TAF ESPRESSO COMPETITION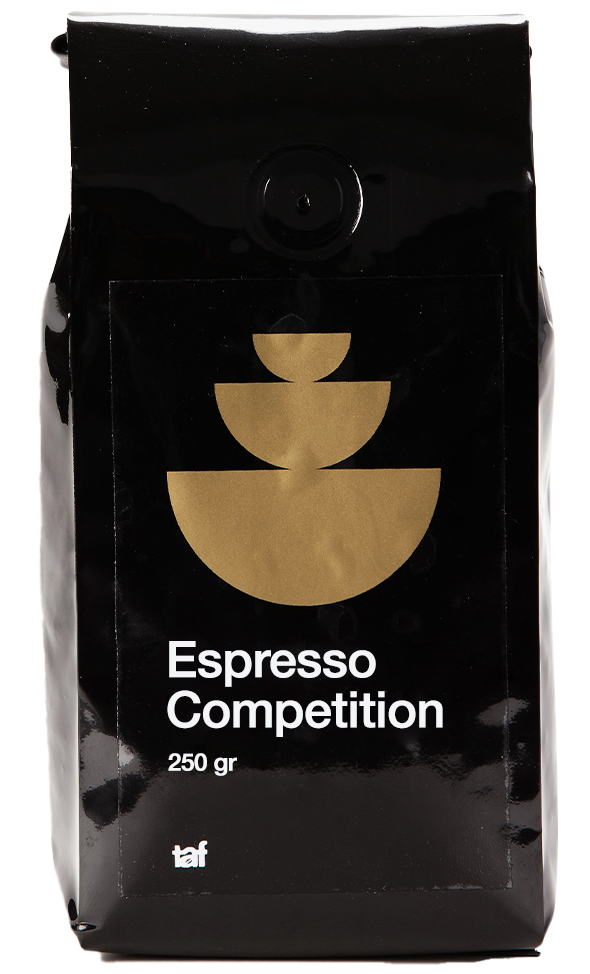 More about this coffee
Taf Competition and Taf Rosebud Blend are coffees with a unique, strong character, which will give a splendid cup full of taste and aromas, probably the best that you will have today.
ESPRESSO RECIPE
In: 17g, Out: 36g - 37g, Time: 26 sec
Coffee lovers unite.
Stay in touch and you'll receive coffee updates, brewing tips and exclusive promotions.
By submitting your details you agree to sign up to receive Cascara Coffee emails. We won't share your details with anyone and you can unsubscribe at any time.