Taf Espresso Pianeta Blue
BRAZIL, COLOMBIA & COSTA RICA
ABOUT THIS COFFEE
Pianeta is a coffee that promotes sustainability. We define sustainable coffee as a coffee that is cultivated in a way that is friendly to the environment, its production does not use up natural resources and it is part of the continuous development and sustainable growth.
NOTES OF
Herbs, cocoa, brown sugar, soft acidity, round body, strong chocolate aftertaste
Minimum Purchase Quantity is 2
TAF ESPRESSO PIANETA BLUE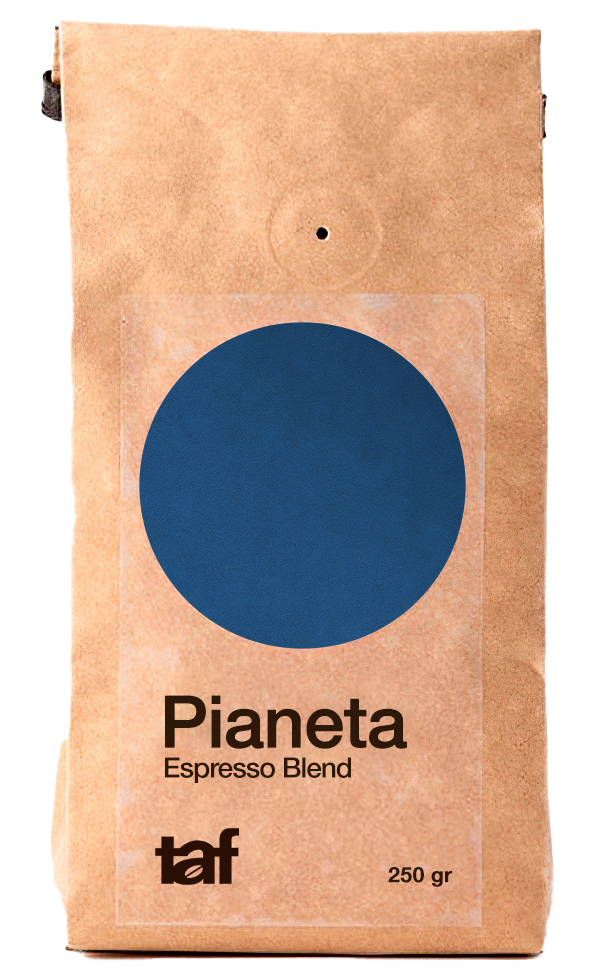 More about this coffee
A coffee farm contributing to sustainable growth uses as much as needed, uses resources efficiently and offers to its land and its people as much as it is given. A sustainable coffee farm uses organic fertilizers and applies methods that increase the production efficiency of the coffee trees in the long run for high-quality yields, and adopts natural practices such as the cultivation under the shade of trees.
ESPRESSO RECIPE
In: 17g, Out: 36g - 37g, Time: 25 sec
Coffee lovers unite.
Stay in touch and you'll receive coffee updates, brewing tips and exclusive promotions.
By submitting your details you agree to sign up to receive Cascara Coffee emails. We won't share your details with anyone and you can unsubscribe at any time.